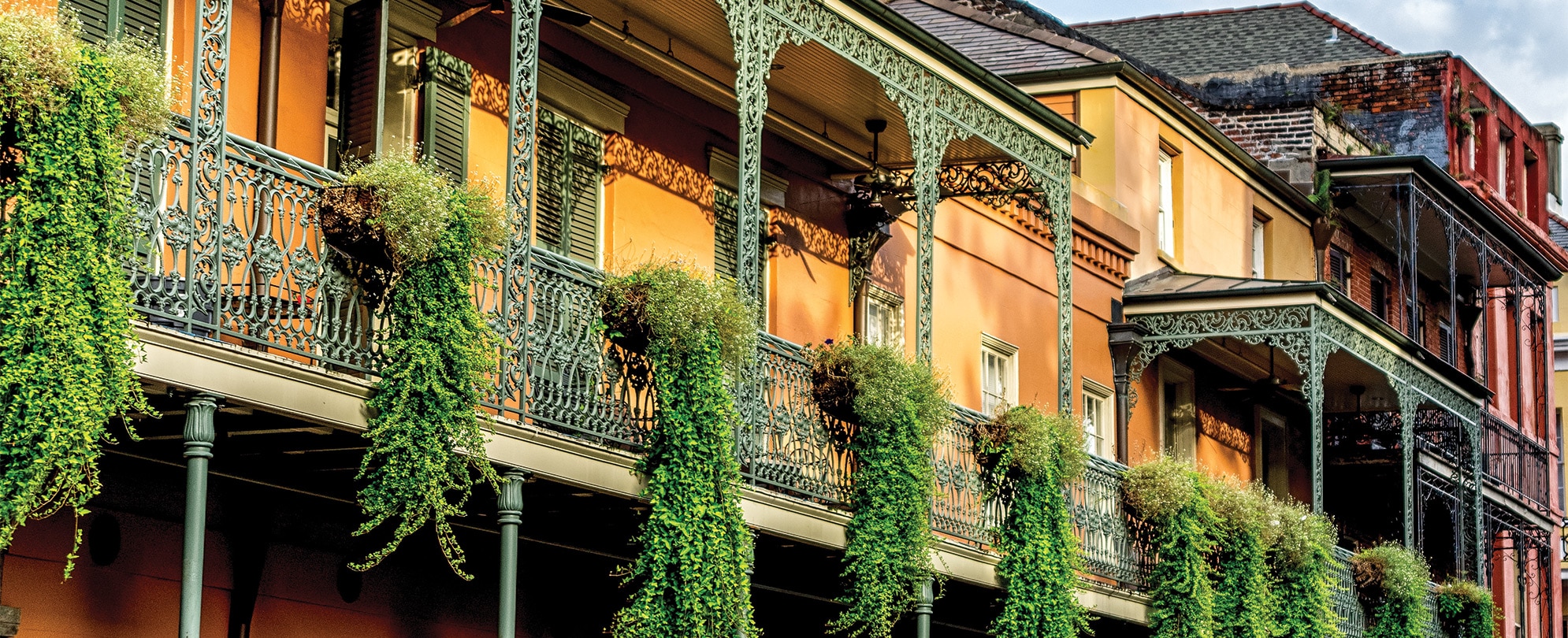 The French Quarter.
Your first must-see stop is the French Quarter. This historic neighborhood is a blend of both new and old, conjuring up the mystery and romance of everything that is New Orleans. Hailing back to 1718, discover timeless bars and restaurants, shops, antique stores, fortune tellers, and more.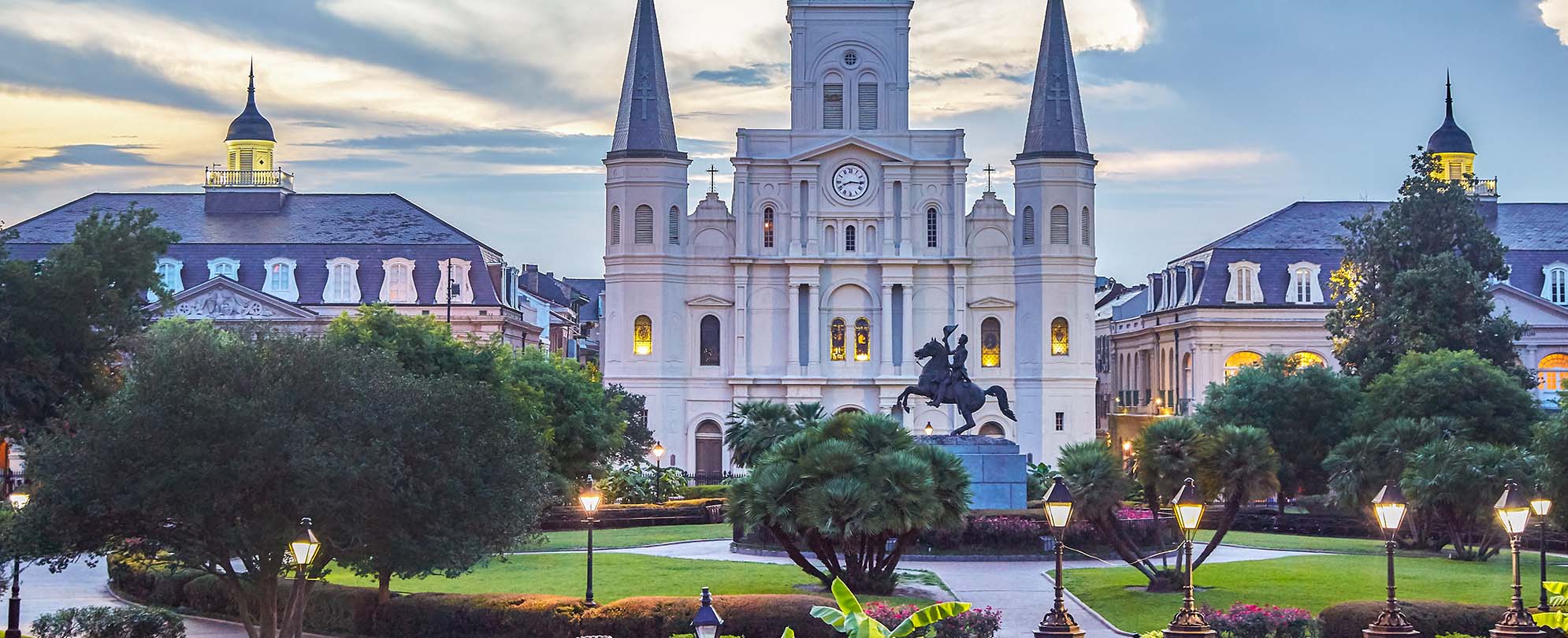 Jackson Square Park.
Find Jackson Square Park in the French Quarter, a public plaza honoring President Andrew Jackson and the Battle of New Orleans. The square hosts an eclectic outdoor artist colony and open-air French market. The park is also home to the St. Louis Cathedral, a beautiful 18th century sanctuary.